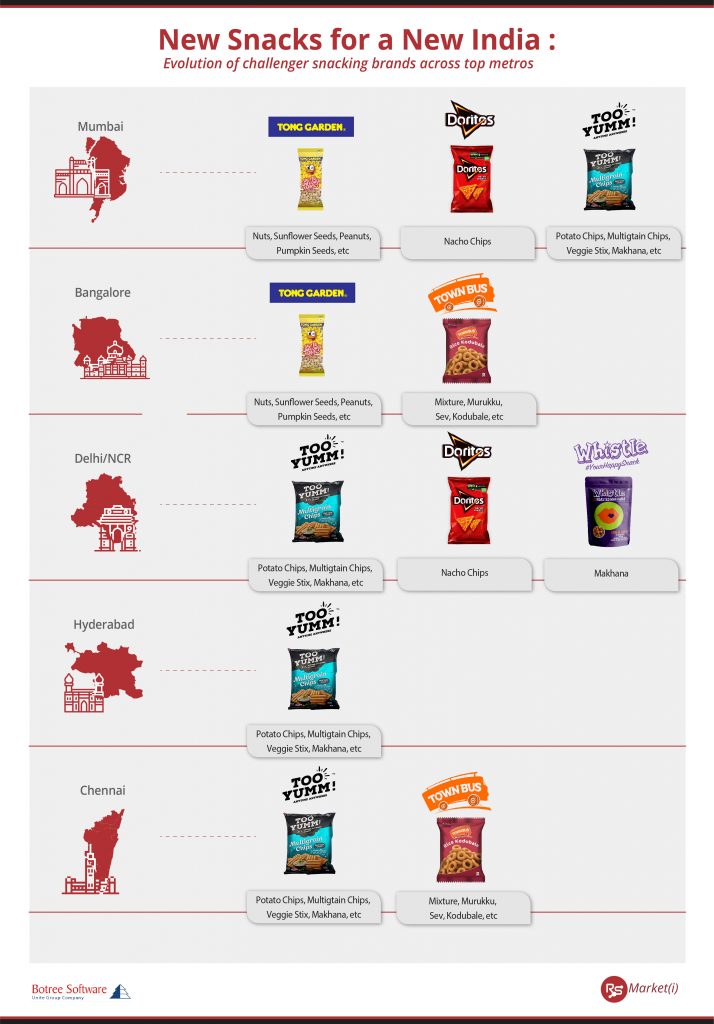 The Indian snacks market has evolved and has seen a lot of new entrants, both from existing brands and new entrants alike.
Shoppers in Metros are more willing to buy from new entrants and brands than they are to buy from existing and well-known brands.

The Shoppers taste has evolved too, and they are looking for more variety in the snacks that they are willing to buy new products like pumpkin and sunflower seeds, nuts, makhana, etc. beyond the traditional snacks like potato chips.